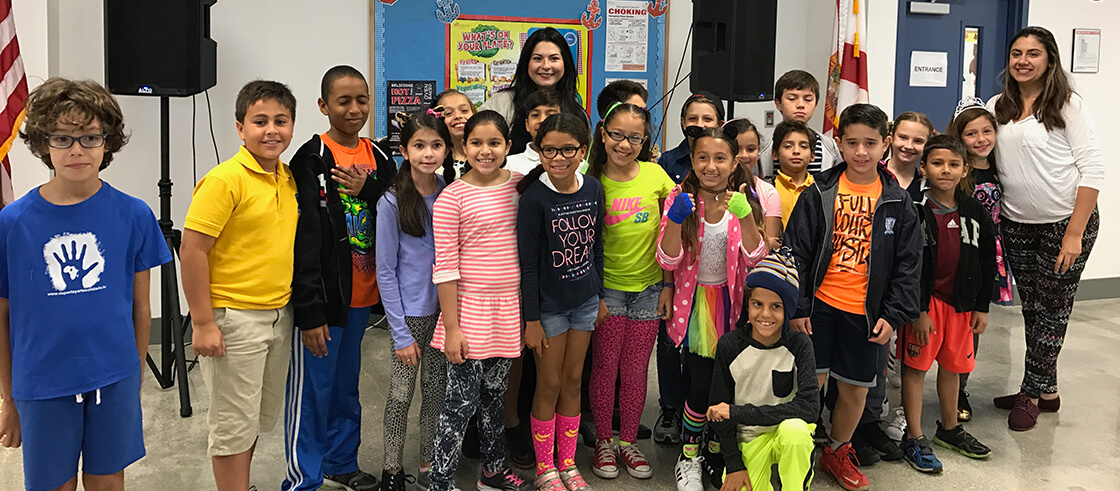 "My mission is to enhance the education system not only for our children but the educators who spend everyday teaching our children. As a mother of a school age child, I understand the needs and priorities of our children, parents and families." – Christi Fraga
Christi's Education Platform
Keep our schools safe for children, educators and district employees
Enhance communication between parents, teachers, students, and school administrators in seeking better solutions
Increase teacher pay
Keep classroom sizes small
Protect taxpayers and enhance transparency and fiscal responsibility
Deliver a 21st century learning experience
Prepare students for a global workforce, ready to lead and excel
Increase technology
Secure funding and provide programs for students with special needs within our public schools
Develop incentives and programs geared to attracting and retaining top educators
ABOUT CHRISTI FRAGA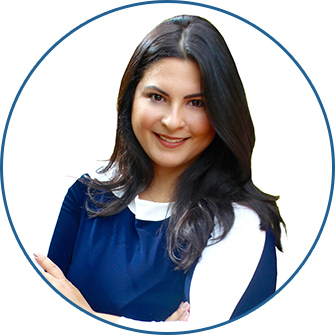 The City of Doral has been home to Christi Fraga and her Cuban-American family for over eighteen years.
After graduating with distinction from St. Brendan High School, Christi earned an Associate's Degree in Business Administration from Miami-Dade Community College (MDCC) as well as a Bachelor's degree in Finance Management and Accounting from Florida International University (FIU). In 2014, she also earned a sixty-hour certificate from the University of Miami's Good Government Initiative Leaders in Excellence Program, whose content was designed to cultivate ethical and leadership abilities in elected officials. These accomplishments not only contributed to the strong foundation that underscores Christi's ability to thrive, but also served to inspire her to embark on several entrepreneurial ventures. Today, Christi is the proud co-owner of two successful Doral businesses: South Florida Small Business Solutions and Brain Freeze Nitrogen Ice Cream and Yogurt Lab.
While attaining her education and starting her career, Christi envisioned herself going forward as a well-rounded, determined, and passionate business and community leader. Therefore, in 2012, she decided to run a vigorous campaign for the Doral City Council. In November of that year, she was elected as the youngest council member in the City's history. A year later, Christi was appointed by her colleagues to serve as the City's Vice Mayor. As a council member, Christi has continuously gone above and beyond what is expected of her, concentrating her efforts on empowering the youth, women, the elderly, and the disabled. She has also undertaken efforts to improve traffic, education, businesses, and pet adoption.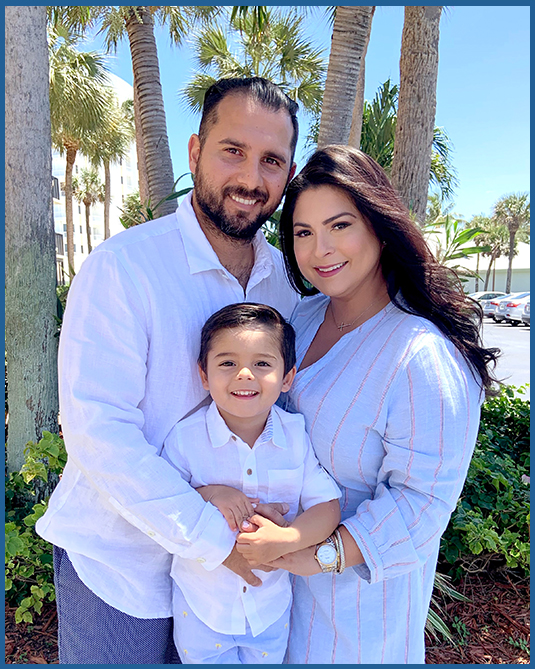 To empower the youth in Doral, Christi spearheaded the creation of the Youth Advisory Board, a group of young civic leaders who advise the City on how to get other young adults involved in government services. She also created the Youth Leadership Award to recognize young civic leaders for their excellence in academics, their leadership, and community service initiatives. To empower women, Christi served for two years as the chair of the Women's Alliance Group (WAG), a committee of the Doral Business Council (DBC), which focused on enhancing women's opportunities in the workplace while also encouraging them to make a difference in their community. She has also raised funds for important community causes such as the Women's Breast Health Initiative (WBHI), the American Cancer Society Relay for Life, and organizations that help the disabled, battle domestic violence, and provide gratuitous healthcare services for the community.
Christi is also passionate about education. She served in the Miami-Dade County League of Cities (MDCLC) Board of Directors, whose members appointed her to serve on the Miami-Dade County Public School's Site Planning and Construction Committee (SPCCS). By engaging with the members of Doral school's Parent Teacher Associations (PTA), Christi established a program through which the City donates all of its surplus computers to a non-for-profit organization, the South Florida Digital Alliance (SFDA). The SFDA refurbishes and then reallocates the computers to Doral schools. The program is not only "green" in that it recycles computers for further use, but it also ensures a steady flow of computer equipment from the City to its schools going forward. Christi also supports expanding higher education for Doral's youth. To this end, she serves as a member of the Florida International University (FIU) President's Council and supports the relocation of the Miami-Dade County Youth Fair to South-Dade and the expansion of FIU on to the County-owned land currently occupied by the Fair.
Christi's initiatives since 2012 have also included lowering property taxes for low-income seniors, promoting fiscal responsibility, and holding events to bring together school parents and educators. She has continuously supported the expansion of the City's parks, which included the expansion for facilities such as the Doral Legacy Park, Doral Glades Park and the design of the upcoming Aquatic Facility complex at Doral Central Park. Christi also supports the enhancement of the City's Police facilities, which will increase safety for Doral's businesses as well as for its residents. She advocates for road improvement projects meant to alleviate traffic flows, minimize flooding, and stabilize Doral's canal banks. She also favors public transportation enhancements that promote the use of trolleys, bikes, and walkability. Christi also supports information technology initiatives that will allow for increased digital citizen engagement and propel the City of Doral into becoming a fully functioning Smart City. She is a true believer in the arts and has supported incorporating artists and their artwork into Doral communities and businesses. Since 2017, she has encouraged and supported the Doral Art and Flowers Festival, which enhances interaction between art florists and the flower industry. Vice Mayor Christi Fraga is not only a caring, attentive, and hard-working individual, but she is also a determined, inspired, and optimistic leader, who is passionate about making a difference and improving the quality of everyday life for residents through her involvement in entrepreneurship, community causes, and public service.
The City of Doral will remain the place that Christi calls home, as it is dear to her heart. She will also remain vehement about continuing her efforts to make our community a better place to live, learn, work, and play as she continues to represent the best interests of students, families, and taxpayers.

As a City of Doral Vice Mayor and Councilwoman for the past 7 years, Christi Fraga has been instrumental in achieving many of Doral's goals. Christi will bring this same results-driven approach to the Miami-Dade County School Board.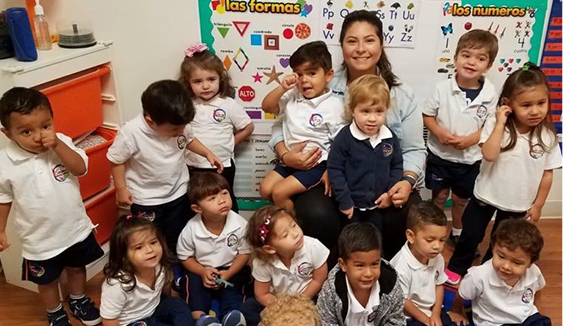 Education Results
Created, sponsored and held over 5 Back to School EXPO's and conferences with an emphasis on equipping parents and families with important tools, resources and topics that help formulate safe, healthy, and supportive educational environments for our youth. The events also promote communication between parents, school administrators, and local government in the hope of finding additional ways in which we can all work together to reach the goals that educators and parents have identified for their respective institutions.
Advocated for additional security measures and police presence within Doral schools.
Sponsored the creation of Doral's College Madness Event to assist high school Students and their families be better prepared for College.
Sponsored the creation of a Youth Advisory Board to enhance youth civic responsibility and service to the community.
Sponsored a grant program for young adults within Doral community to attend the Biznovator Camp, a camp focused on entrepreneurship
Sponsored the Take Stock in Children Mentorship program within the city of Doral which provides full-tuition college scholarships for mentees.
Created and supervised the City of Doral Computer Donation program which donates the City's surplus computer equipment to Doral schools through the South Florida Digital Alliance
Supported expansion of PTSA Grants to fund additional programs to benefit education within our community.
Supported the expansion of the City's educational facilities by serving on the Miami-Dade County Public School Planning Site and Construction Committee. Today, Doral has over ten highly-rated public, charter, and private schools and over ten colleges, universities, and technical schools.
Supported establishing the Executive Internship Program to provide work-experience to our college-educated youth.
Envisioned, worked, and sponsored the establishment of a direct Trolley Route between Doral and FIU to both alleviate traffic on 107th Ave and enhance educational opportunities for Doral's college-bound youth.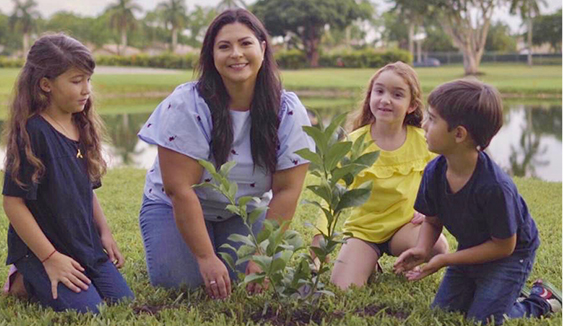 Good Government & Transparency Results
Supported the creation of Art in Public Places Program to encourage developers to contribute to funding art projects on public spaces.
Supported strengthening and enhancing the City's code of conduct.
Supported the establishment of the City's Intelligent App, a free mobile-phone app that allows the City to send alerts straight to your mobile device, keeping you updated on urgent and emergency situations, such as city announcements, events, police news, traffic updates, and extreme weather advisories.
Advocated for the establishment of a City Web-site Transparency Module to provide residents with easy access to City budgets and financial status.
Supported Smart City Initiatives that leveraged state-of-the-art tools, innovative methods and strategic partnerships to pave the way for transparent, informed, and effective decision-making processes that use technology to enhance Doral's livability, workability and sustainability.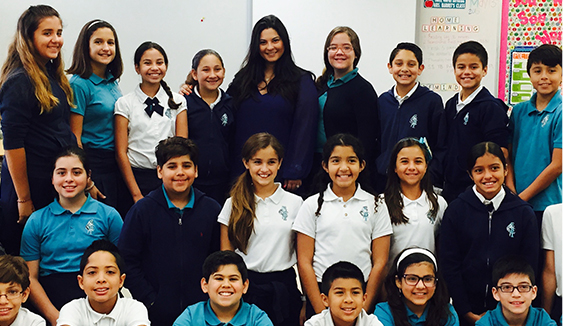 Fiscal Responsibility Results
Voted in favor of lowering and maintaining the 2nd lowest property tax rate in Miami-Dade County.
Participated in the design and opening of Doral Legacy and Doral Glades Park which occurred without any need for Citizen Paid Bonds.
Established a Building Repair and Replacement Fund to ensure the future sustainability of City-owned buildings and properties.
Supported legislation to establish The Florida Property Assessed Clean Energy Program (PACE) to allow property owners to obtain upfront financing for making energy-related home improvements.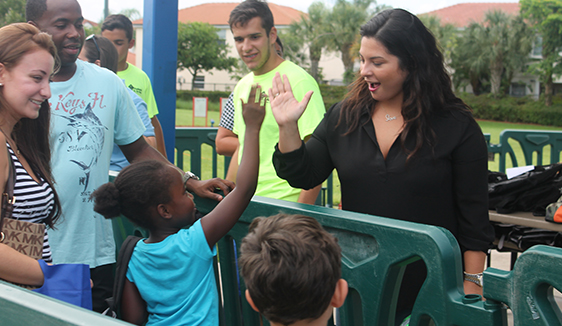 Quality of Life Results
Supported the expansion of city parks and recreational facilities which now include eight (8) parks with 121 acres of combined green space and recreational facilities.
Supported traffic signal retiming to alleviate traffic congestion and improve travel times within major thoroughfares.
Sponsored Doral's participation in Earthday events and additional Green Initiatives.
Sponsored legislation to regulate short-term rentals within City limits.
Sponsored eliminating permit fees for the use of Solar Panels to incentivize residents to use Solar Energy in our community.
Sponsored legislation supporting the educational campaign regarding the equal treatment of individuals with Service animals.
Supported lobbying efforts at the state-level resulting in over $2M in grants for road, stormwater, and canal stabilization improvement projects.
Advocated and participated in recruiting of the first Hospital (Jackson Memorial) established within the City of Doral.
Advocated for controlled development and reduced density.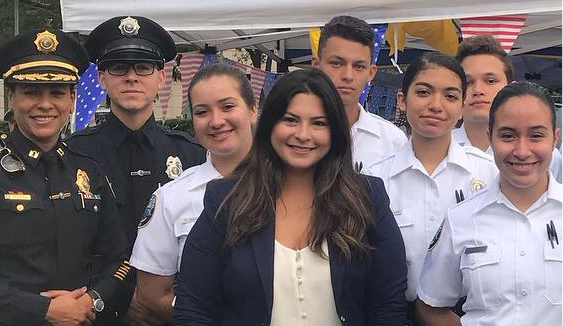 Public Safety & Transportaion Results
Sponsored legislation to regulate massage therapy establishment to prevent human trafficking activity in Doral.
Advocated and supported for community policing strategies, for additional police presence at Doral schools and for initiatives that increase public safety and minimize crime in our community.
Supported the expansion of Police facilities, including the building of a police substation, as well as additional training, and state-of-the art equipment (body-worn cameras) for law enforcement officers.
Supported the enhancement of Doral's Trolley system which in 2012 had two (2) routes, five (5) trolleys, and 200,000 users to now include four (4) routes, twelve (12) trolleys, and over 700,000 users.
Envisioned, worked, and sponsored the establishment of a direct Trolley Route between Doral and FIU to both alleviate traffic on 107th Ave and enhance educational opportunities for Doral's college-bound youth.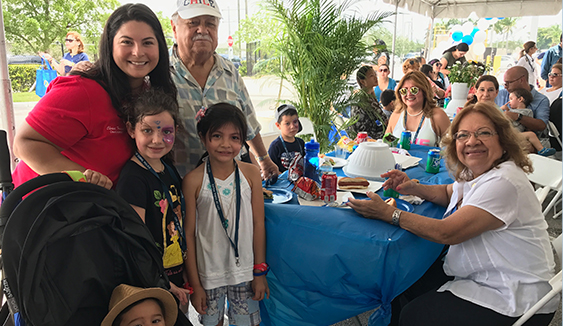 Results for Seniors
Sponsored the adoption of the senior long-term resident homestead exemption to provide tax relief to the elderly in our community.
Sponsored the AAA Seniors and Teens Defensive Driving Program to be offered at our City Parks for lower insurance rates
Sponsored the AARP Foundation Senior Community Service Employment Program (SCSEP) to help seniors increase their job skills, build self-confidence, and share their life-long experience by filling jobs at no cost or risk to the City.
Established the "Elderly Home Alone Program" which creates a periodic check-in procedure, through the police department, to ensure the health and safety of seniors living along.
I'm excited about the future of our schools and children's education. But I can't do it without you. Fundraising and volunteering are so important to achieve victory. I invite you to please join our team and invest in our vision. Thank you! - Christi Fraga
Make checks payable and mail to:
Christi Fraga Campaign
2600 South Douglas Road, Suite 900Coral Gables, FL 33134
Maximum contribution allowed under Florida's campaign finance law is $1,000 per individual person, corporate entity, and/or Political Committee.
Contributions are not deductible for federal income tax purposes.
Are you interested in volunteering or joining our campaign?
Sign Up Now to start receiving information about volunteer
opportunities and our campaign updates.
2020 ELECTIONS: GENERAL, November 3rd
On the Miami-Dade County Election Website you will find information on voter registration, locations to register, voting options, voting locations, key dates to remember for upcoming elections and much more.
The Elections Department is here to serve you! Please do not hesitate to email the Elections Department with your questions and suggestions, or call 3-1-1 for additional information.